Lifelonglearning2023
Open Call for Speakers – 2023 International Kinesiology Conference (Online). Theme: Lifelong Learning
Dear fellow kinesiologists, movement specialists, educators and other experts,
We are glad to announce that 2023 International Kinesiology Conference will be held online on October 14-17, 2023 (Beijing, Taipei, Hong Kong time, UTC+8)!
This conference is endorsed by two international kinesiology organizations, Breakthroughs International (BTi) and International Kinesiology College (IKC). It is sponsored by Brain Body Centre Ltd. (Hong Kong, China) dba. Integrated Kinesiology Management and Marketing Services (IKMMS), a company that has 24 years of experiences running kinesiology programmes and conferences.
The theme of the conference is Lifelong Learning (终生学习). Do watch our video for an introduction of the theme!
We look forward to welcoming an online presence of participants from different regions and cultures. They include members of board of directors and faculty members of BTi and IKC, kinesiology founders, course authors, instructors and consultants, practitioners, students, and all those who are interested in kinesiology. Experts and participants of related fields are also invited to join us. The conference offers opportunities for growth and learning, skill and knowledge exchange and network building for people interested in the theme of Lifelong Learning.
The conference will be conducted bilingually in English and Mandarin Chinese. English essays will be translated into Chinese, and vice versa. Conference speeches in English will be consecutively interpreted into Mandarin Chinese and vice versa.
The sponsor would like to invite experts from related fields to deliver speeches and publish their essays in the conference journal on the topic of Lifelong Learning. This includes kinesiology founders, instructors and educators and people with relevant educational background and professional experiences. We are especially looking for speakers who are keen to share their new ideas in applying kinesiology to enhance the process of Lifelong Learning.
Attached please find a Speaker Application Form for your filling in and Guidelines for Conference Speakers (1 of 2) for your information. Please send us the form on or before January 14, 2023. Successful applicants will be notified on or before February 14, 2023.
See you online on October 14-17, 2023!
Yours sincerely,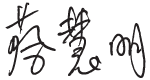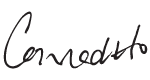 Amy W.M. CHOI              Conrad S.C. HO
Brain Body Centre Ltd. dba
Integrated Kinesiology Management and Marketing Services
(Hong Kong, China)